Conventional Open Spine Surgery In Gurgaon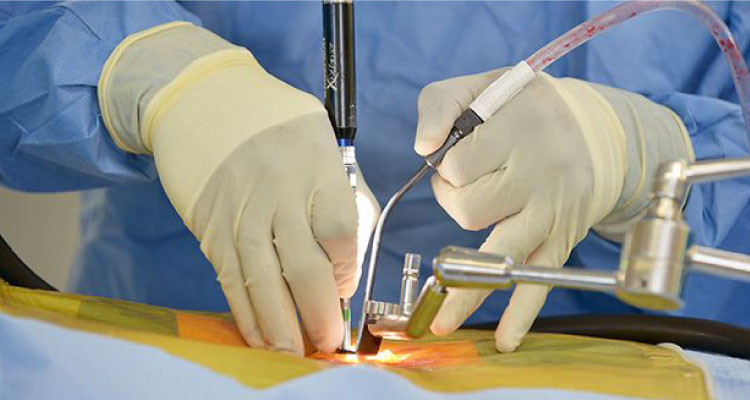 suffer from injuries to the back and conditions which cause them soreness. Traditionally, back surgery is done as an open procedure. The surgeon should get to the spine with an opening created by a big incision in the back or perhaps abdomen.
How can you recognize whenever you require spine surgery?
When somebody comes to us with extremity symptoms, doctors often recommend they first get an analysis with their primary care physician of theirs. If an individual is experiencing low back pain or maybe neck pain, doctors will generally view them over time and push them to keep healthy physical exercise to find out if the issue resolves. When the matter isn't resolved with physical activity, over-the-counter treatments, or maybe anti-inflammatory medication and pain management, the following step will be seeing a physician for an evaluation.
Many individuals with spine issues may be treated non surgically. Physical therapy, medication, home exercises, and in many cases, spinal injections are highly recommended before looking at surgery. If the issue is not resolved, surgery becomes a great option.
For example, if a patient has considerable neurogenic pain in the extremities and nonsurgical management hasn't provided relief, medical intervention is the best decision. For all those with symptoms related to the spinal cord or maybe nerve root compression, for example, substantial weakness of an arm or perhaps limb or leg, we might suggest medical intervention if nonsurgical management was unsuccessful.
What are the main differences between conventional spine surgery and minimally invasive spine surgery?
Classic open spine surgery involves the entire exposure of the anatomy. Through minimally invasive spine surgery, doctors surgically expose much less of the anatomy, which means, in instances that are most, an earlier recovery in the very first couple of weeks after surgery. Through MISS, doctors often use more medical aids, like intraoperative spinal navigation. This offers the surgeon higher visibility into medical areas with minimal exposure.
Whether traditional or invasive minimally, the goals are the same for the long term. Minimally invasive surgery generally results in a more straightforward recovery process for patients. Nonetheless, no medical condition or patient is suitable for minimally invasive surgery. You must partner with your spine surgeon to determine the best treatment option for your problem.
Dr Sk Rajan Best Spine Surgeon
Dr Sk Rajan is devoted to outstanding results and patient care, and he is prepared to learn techniques and approaches new while gaining expertise in traditional approaches and tactics. Dr Sk Rajan must also be a great communicator who's ready to invest time explaining the reason behind the surgery and their treatment options.