Endoscopic Removal of Spinal Tumours In Gurgaon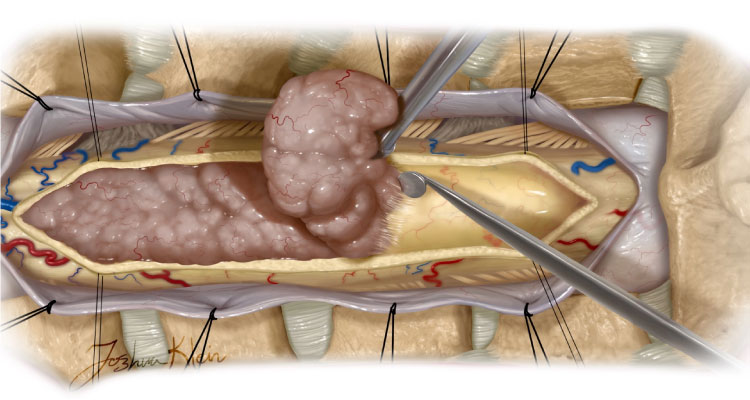 There are at least 1.6 2,000,000 instrumental spinal procedures performed annually. Minimising the amount of tissue injury trauma and postoperative pain is essential to optimise your recovery from back surgery. Over the past few years, we have seen great strides in spine surgery technology instrumentation equipment.
Things to know about endoscopic spine surgery
endoscopic spinal surgery is a surgical process that uses micro-sized incisions and small tubular systems with a combination of the endoscope to visualise the surgical field. These approaches are generally used to treat other body areas, and spinal imaging makes the process the best choice for patients. Endoscopic removal of spinal tumours takes around 45 minutes. Spine tumours are treated through this process. the stage of the cancer is crucial to know the tumour's location, and early detection is undoubtedly an advantage over late detection. The type of tumour will also help treat the tumour as a malignant tumour might spread to nearby tissues quickly.
A tumour that causes more severe complications like weakness, numbness or neurological issues might take longer to recover. Hence, the size of the tumour and its location also plays a crucial role in the treatment. Compression in the spinal cord nerve can also be healed through this treatment as the radiation will help shorten the tumour in the spinal cord. Physical therapy will also include exercises that strengthen your back, leg muscles and abdomen.
Diagnosis of spinal tumour
The plane spinal X-ray is done to produce a film or picture of a specific part of the body that shows the structure of the vertebrae and the outline of the joints. X-rays of the spine help study the possible causes of the pain: tumours, fractures, or infections.
Dr Sk Rajan suggests that patients go for a computed tomography scan that provides a detailed picture of the particular body part. For example, it can help one see the shape and size of the spinal canal and its contents and other structures in the vicinity.
Treatments for spinal tumours
On neurosurgeon will determine if a tumour is operable or not. If you suffer from a spinal tumour, then it must be treated immediately, and in that case, if you fail to treat it, then you might land up with permanent damage to the spinal cord and the related organs. It would be best if you connected with Dr Sk Rajan for spinal cancer treatment as he uses the latest methods and equipment. Some spinal tumours also need surgery to provide treatment to the patient. During the surgery, doctors might consider different factors like age and the patient's overall health. Due to advanced technology, complex strategies or surgeries can be performed with ease and excellent care.